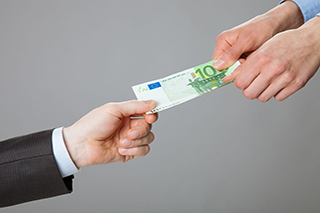 Our company performs debt collection and guarantees an effective intervention in complex situations, for which it is necessary to develop targeted and in-depth investigations in order to identify those attachable assets not previously tracked down by "basic debt collection activities" that we do not directly perform.
Our intervention, when the client requires the collection of sums high enough to justify the expenditures of this service, consists in performing the informative and intelligence activities on the subject under investigation (natural or legal person), which allow to identify the attachable assets and collect debts.
MIlano
Centro Direzionale Milanofiori
Strada 4, Palazzo A5
20057 ASSAGO (MI)
Roma
P.le Roberto Ardigò, 30/a
00142 Roma
Tel. +39 06 45442737
Fill in the form below by asking us a question or describing your need!
One of our experts will contact you without obligation to provide the requested information!